2 tags
1 tag
1 tag
Go Away, Isaac
I spent the morning scavenging for flashlights, storage bins, and ice chests. Along the way I found myself walking slowly, calmly through parking lots and wide aisles to keep my blood pressure from rising. I should be at school right now, beaming at the prospect of a new year of achievement and rebuilding in New Orleans. Instead, we have Isaac. There's a gentle, deliberate hum about the...
1 tag
1 tag
1 tag
1 tag
Watch
it makes me laugh. it makes me bob my head. it makes me wonder why neutral milk hotel had to break up.
1 tag
Watch
drought? what drought? it's monsoon season in new orleans!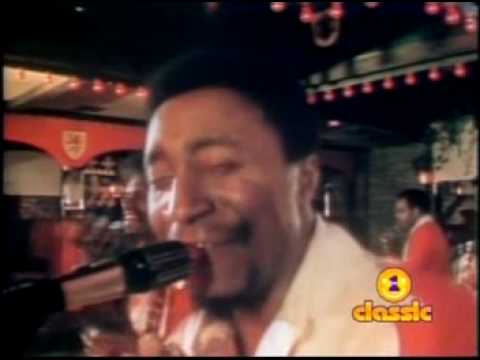 1 tag
1 tag
1 tag
1 tag
1 tag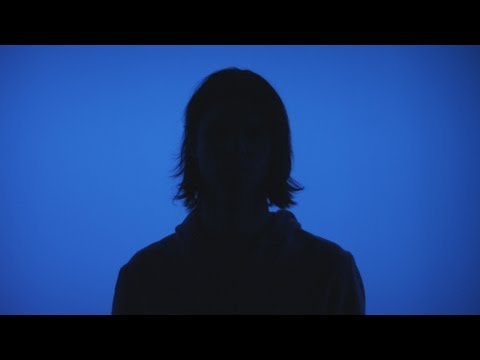 1 tag
Remembering a New Orleans Icon: 'Uncle' Lionel... →
Indie Shuffle: Passion Pit - Constant...
the third pre-release from Passion Pit's upcoming album. an awesome departure from their earlier stuff.
1 tag
1 tag
Eating While Black: How I Navigate Watermelon,... →
I can't help but have my race in the back of my mind when I'm ordering.
Watch
Treat your ears right. Listen to this track.
1 tag
1 tag
1 tag
the most American music for the most American...
1 tag
Things You Want to See and Hear During Science...
from Dy'Tia, who decided to research three systems of the body at the same time "My mom got mad and said she was going to have to get a new print cartridge because I used it all." D'Vine, researching "Is the Earth in Danger of Being Hit by Asteroids?"  "Mr. Starkey, I still need to learn more about why the sun makes explosions." Brandon,...
1 tag
Teacher Appreciation Week
I should have known that serendipity was shining on Akili when the school's first ever "Birds and the Bees" Talk (brought to you by Children's Hospital) fell on Teacher Appreciation week. Around 9:30, a white man in his early 40s entered our room, weighed down by a couple bags. I had no idea what to expect. After setting up, he went right into it. Imagine if George Carlin...
2 tags
1 tag
Steph Landry Spits Fire about ECE →
"Many children from low-income families do not have access to the same high-quality early learning experiences that their more affluent peers do…This learning gap directly affects the achievement gap we see in state testing in later school years, both in our state and around the country."
1 tag
WaPo - The Big Easy's School Revolution →
so much incredible work happening in New Orleans right now. But what really distinguishes New Orleans is how government has re­defined its role in education: stepping back from directly running schools and empowering educators to make the decisions about hours, curriculum and school culture that best drive student learning. Now, state and school-district officials mostly regulate and monitor —...
1 tag
Malcolm Gladwell Hits a Couple Nails on the Head
Just came across this old article of his. Granted, he only comes to general conclusions about necessary changes to teacher recruitment, coaching, and retention; but his examples paint a handful of terrific pictures of what education could look like and value with respect to both teachers and students. On the importance of giving students in-the-moment feedback: Then there was the superstar—a...
1 tag
A Day Off
In the world of clothing metaphors, I should probably be known as a one-trick pony; but I've been around long enough to know that you can say a lot with what you wear. Most days I want to say, "I'm professional, but not too professional." This usually ends in me wearing a button-down and pants while forgoing a tie and socks (acceptable New Orleans fashion choices, according...
1 tag
This Is What LEAP Domination Looks Like
He even tucked in his chair before celebrating! That's a young man who's ready for 5th grade right there.
1 tag
Gathering Clouds, Clearing Skies
I storm-proofed my room today, or at least that's what it felt like. Butcher paper could not withstand the power of gale-force winds, and I'm beginning to wonder if it can handle the force of intellect that will be unleashed in this room tomorrow. We have worked so hard for this. We have scratched and clawed for this. And yet, no proficiency level will completely satisfy me. My...
The Power of Music
absolutely incredible. music has such connective power.
It May Not Be Friday, But It Sure Feels Like It
this calls for a music post. Ben Browning - I Can't Stay Alexander Holland - City Full of Lights (Gigamesh Remix) Swimwear Yeah - Easy High Miike Snow - Bavarian #1 (Say You Will) Electric Guest - This Head I Hold Calvin Harris f/ Ne-Yo - Let's Go
A New Orleans For the Future →
A great post on lessons learned from New Orleans Entrepreneur Week. "For a city that is celebrating its tricentennial of European settlement in just a few years, it is important to remember that the rebuilding process has only just begun, and it will take many more players willing to take a chance on New Orleans and invest themselves in shaping its future." - Yvahn Martin,...
A Glimpse of Our Week
He strolled into class on Monday (late) with these socks on, causing a substantial distraction to start off Math. "I'm glad you wore your lucky socks today," I said, giving my kids a chance to release their pent-up laughter. Apparently, these were his lucky socks; but he had worn them a day early. He wore them again on Tuesday for the LEAP Writing and Math Open Response test....
The Small & Mighty
For six months, I underestimated one of my students. Then, this week she decided to prove to me that this was, in fact, a tremendous mistake. I'm still wrapping my mind around how it happened. Wait, let me backtrack. Let's call her Nia. Each day, Nia greets me with a mousy good morning, her face frequently downcast. Don't get me wrong, Nia is no neglected child.  She just seems to arrive with a...
Destiny, It Seems
Today my students were asked to write about the first day of something (school, a new sports team, etc.) for a writing prompt. Here's an excerpt that caught my eye as I scanned their work this afternoon. Brief background: this particular student has a motor like nothing I've ever seen and is still rebounding from a major family tragedy. His essay was about his first day ever at Akili,...